BDSc (Melb), D.C.D (Melb), F.R.A.C.D.S (GDP), A.O.B. (Cert)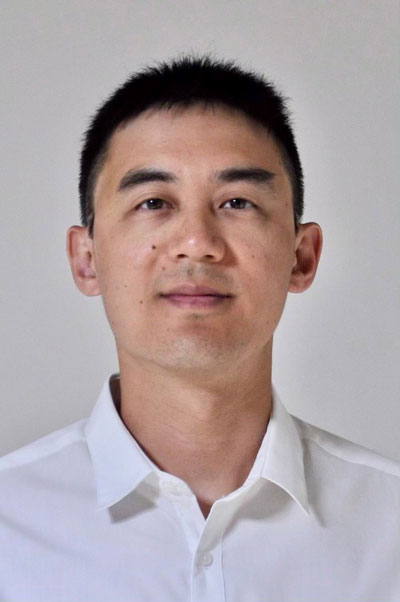 Dr Wayne is a proud born and bred Melbournian who was raised in the inner eastern suburbs. He had developed a keen interest in dentistry at a young age after having had positive dental experiences including a course of orthodontic treatment with braces in his adolescent years. Having completed his high schooling at Camberwell Grammar School with outstanding results, he was given the opportunity to study dentistry at The University of Melbourne and fulfil his dream of becoming a dentist. Upon graduation, he worked in Bendigo for 3 years before returning to Melbourne and working in private practice.
After spending 10 years as a dentist, Dr Wayne chose to dedicate himself in the field of orthodontics as he strongly believed in the positive impact that straight teeth can have on people both young and old. The life-long benefits of a healthy mouth and a beautiful smile have become Dr Wayne's goals for all his patients. In the 3-years he spent studying full-time in The University of Melbourne Orthodontic program, he completed his thesis which compared the differences in the oral health status of patients being treated with clear aligners and braces. From this work, he gained a thorough understanding of the importance of good dental cleaning on oral health during orthodontic treatment and strives to motivate all his patients to keep up with good oral hygiene practices.
Dr Wayne currently holds a position as an orthodontist at the Royal Dental Hospital of Melbourne where he has the pleasure of helping under-privileged patients achieve the smiles they deserve.
After work, Dr Wayne enjoys spending time with his young family, which includes his loving wife, 2 bouncing boys, and a fluffy dog named Cookie. On the weekends, he can be found enjoying local parks and playgrounds with his family.
"The smile is often what our eyes are drawn to when we make a first impression of a person. Everybody deserves to feel confident about their smile and know that they are giving their best first impression. My goal as an orthodontist is to help every one of my patients achieve that through the highest standard of orthodontic care."
Professional Qualifications
Bachelor of Dental Science (Melb)
Doctor of Clinical Dentistry (Melb)
Fellow of the Royal Australasian College of Dental Surgeons in General Dental Practice
Australian Orthodontic Board Certified
Professional Memberships
Australian Society of Orthodontics
Royal Australasian College of Dental Surgeons
Australian Dental Association