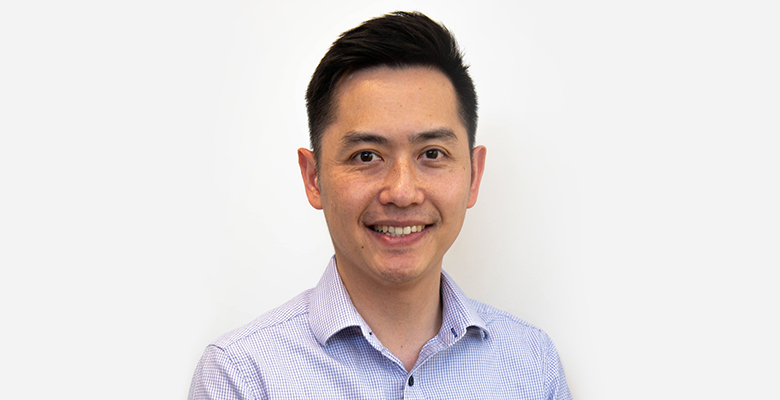 BDSc (Melb), D.C.D (Melb), M.Ortho R.C.S. (Edin), M.R.A.C.D.S. (Orth), A.O.B. (Cert)
Dr Tom and his family have been part of the Mentone community for over 20 years. Following in his father's footsteps, Dr Tom attended Mentone Grammar School. He then went on to complete a Bachelor of Dental Science degree at The University of Melbourne, after which he practised as a general dentist for 4 years in both private and public sectors throughout Victoria.
Looking for a further challenge, Dr Tom was accepted into the prestigious Doctor of Clinical Dentistry Postgraduate Program for Orthodontics at The University of Melbourne. During the 3-year full-time clinical doctorate degree, Dr Tom completed his thesis on "Quantitative Analysis of Enamel on Debonded Orthodontic Brackets." Dr Tom's work was recognised nationally and was the winner of the Elsdon Storey Research Award by the Australian Society of Orthodontists, Foundation for Research and Education. Dr Tom's thesis gained worldwide recognition and was published in the American Journal of Orthodontics and Dentofacial Orthopaedics. It was also featured in the textbook, "Contemporary Orthodontics" by William R. Proffit, which is used by dental schools all over the world.
Upon completion of his specialist training, Dr Tom spent several years working in various regions throughout Victoria, gaining significant experience in treating patients from diverse cultures and backgrounds. Dr Tom then returned to his roots in Mentone and joined Straight Orthodontics as the Director and Owner. Dr Tom's gentle nature, patience and excellent work ethic has quickly earnt him a reputation as a caring and well-respected orthodontist in the Mentone, Frankston and surrounding areas.
Dr Tom holds a Consultant Orthodontist position at the Royal Dental Hospital of Melbourne, where he works closely with a team of dental specialists and surgeons to treat severe and complex orthodontic cases. He is the Secretary and Treasurer of the Australian Dental Association Greater Dandenong Region, and a committee member of the national "Give a Smile" program, a charitable arm of the Australian Society of Orthodontics. Dr Tom is also a visiting lecturer at The University of Melbourne and a visiting tutor at La Trobe University.
Outside of creating beautiful smiles, Dr Tom is a self-proclaimed "daggy dad" and enjoys singing, dancing and spending time with his wife and two children. He loves cooking meals for his family and sneaking in a golf game every now and then.
Professional Qualifications
Bachelor of Dental Science (Melb)
Doctor of Clinical Dentistry (Melb)
Member of Orthodontics, the Royal Australasian College of Dental Surgeons
Member of Orthodontics, the Royal College of Surgeons of Edinburgh
Australian Orthodontic Board certified
Professional Memberships
Australian Society of Orthodontics
American Association of Orthodontics
World Federation of Orthodontists
Royal Australasian College of Dental Surgeons
Australian Dental Association
Royal College of Surgeons of Edinburgh